Vice Media is ready to sell ads on Twitch, starting with Refinery29's Good Game show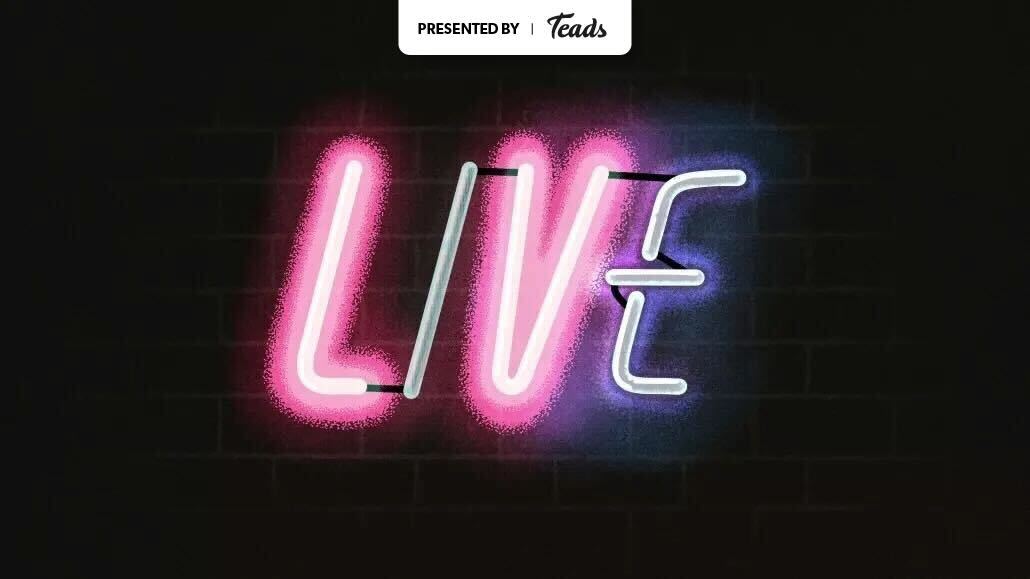 Vice Media Group is hoping to sell advertisers on its Twitch content starting this month, focusing first on its gaming-centric, interview-style show, "Good Game," on its six-month-old Refinery29 channel.
The publisher will co-sell pre-, mid- and post-roll ads, branded content and product placements alongside Twitch's sales team with deals being priced as high as several million dollars, according to Cory Haik, COO of Vice Media Group from CES in Las Vegas. Live shopping and e-commerce opportunities will also be explored as part of the content deal with Twitch, she added.
There have not been any campaigns sold yet on VMG's Twitch content at the time of publication.
VMG and Twitch would not disclose the exact revenue terms of the partnership. Twitch's standard revenue share for creators on the platform is a 50-50 split . In some publisher partnerships, Twitch will pay an upfront fee for producing content exclusively for the platform, according to a Twitch spokesperson; however they would not confirm or deny if VMG received that as part of this deal.
VMG started posting on Twitch at the end of the summer 2022, first with an interview news show on Vice's Twitch channel from its Vice World News brand. At the time, Katie Drummond, svp of global news and global editor-in-chief of Vice News, said VMG wanted to wait on adding a layer of revenue to Twitch until after there was an established audience and community around the channel in order to gain trust from viewers versus appearing to only be trying to milk the platform for ad dollars.
Though not a direct result of waiting out the audience before starting to monetize the platform, VMG did miss its revenue goal set at the beginning of the year for 2022 by about $100 million, as first reported by The Wall Street Journal and confirmed to Digiday by someone familiar with the company. The total revenue for last year was about $600 million, on par with VMG's 2021 total revenue.
Reaching the Vice audience
Last week, Haik and her team hosted a dinner with Twitch alongside CES to announce the new partnership and hopefully sell ad campaigns on the "Good Game" show, which is an extension of Refinery29's larger Good Game franchise that covers female and non-binary gamers and gaming culture.
When media buyers were asked if Vice or Refinery29 is a brand that they would consider for a client's Twitch-based campaign, it ultimately came down to whether the brand was interested in reaching Vice's audience, versus prioritizing the fact that it's a live stream on Twitch.
"We would be looking at [a campaign] more for that [Vice personality] first before Twitch. There is enough education around Twitch now to understand that it's a destination for live stream gaming, but it's also a platform where other content is shown. I don't think just being on Twitch is a reason to consider Vice content," said Molly Schultz, svp of integrated investment at UM Worldwide.
Twitch certainly doesn't seem to be the right fit for all publishers, and media buyers considering advertising on the platform are even more picky about what content is being displayed there.
"When we're considering Twitch, it's important that there's at least a tie to gaming. It is really difficult for publishers who are not necessarily endemic to gaming, even though Vice obviously is producing gaming content … it's been really tough for publishers to break into that [space]. They're not particularly known as a gaming publisher or something that the audience on Twitch is usually going to Twitch for," said Schultz.
Refinery29's Twitch channel has 743 followers at the time of publication. In the past 60 days (the period of time that live streams are archived on Refinery29's Twitch channel), the number of views per video really runs the gamut. The most viewed stream has just over 20,000 views while the video with the fewest views only has four, according to the channel's public stats. However, a spokesperson for the company said certain episodes of "Good Game" that aired more than 60 days ago have accrued upwards of 200,000 or 300,000 views.
To help ensure that sold live streams get enough views, Haik said that Twitch will promote "Good Game" on its homepage when the show is live, something the platform has organically done in the past. "Twitch will help us promote the show, [so] we can turn on scale very easily. Some of that will happen organically because of the [celebrity guests] that we have on but we have various ways of elevating and promoting the stream if we need to," she said.
Vice News is still actively publishing on Twitch and currently has 3,800 followers. Two of its December streams garnering over 300,000 views each, but the channel is not yet earning revenue. Haik said while the plan is to monetize that news content in the near future, no solid timeline has been set.
"As far as platform [revenue] sharing, it really is a story of the cream rising to the top," said Geoff Schiller, VMG's global EVP of commercial and sales strategy. "[Strong] social revenue streams on the passive side I think will be few and far in between [and] for only those publishers that are delivering the most differentiated [and] the most compelling [content]. And so from that lens, branded content and distribution of that branded content is where social has the most value. It's more of a direct play."
Video news publisher The Recount debuted its Twitch partnership in April, when Twitch paid The Recount an undisclosed amount upfront to produce the show, "Recount Live" exclusively for Twitch. This deal would also give The Recount 50% of the revenue earned from pre-roll and mid-roll ads during the show as well as any direct consumer revenue from Twitch's subscription tiers, as part of the platform's affiliate program. Six months later, The Recount informed employees it planned to suspend operations, Axios reported in December , and "Recount Live" seems to have disappeared from the platform altogether.
Meanwhile, Rolling Stone is garnering an audience on its livestreams. The publisher currently has about 55,000 followers and its most recent broadcast on Twitch from Jan. 5, captured more than 233,000 views at the time of writing.
"You really have to focus and dedicate [yourself] on Twitch and that's where we see most publishers burn out," said Nick Cicero, vp of strategy at Conviva. "You have to want to build up the Twitch platform, and so whether you're monetizing or not, that audience development is key. You can't do it by simulcasting your live [streams] everywhere."
The Washington Post, for example, gained over 42,000 followers on Twitch but seems to have paused its experimentation on the platform, with its most recent live news broadcast taking place two months ago. Despite garnering several thousand views on its posts — and being owned by the billionaire, Jeff Bezos, who founded and serves as executive chairman of Twitch parent Amazon — the Post hasn't been able to find the secret sauce for making news content work on the platform.
"[Twitch] is not right for every publisher. If you have the DNA to understand how to build and grow an audience on Twitch, and you lean into personalities, I think it can be really successful. But you have to know your audience and where they live," said Cicero.