Future plc closed its D.C. office along with its Atlanta video hub last month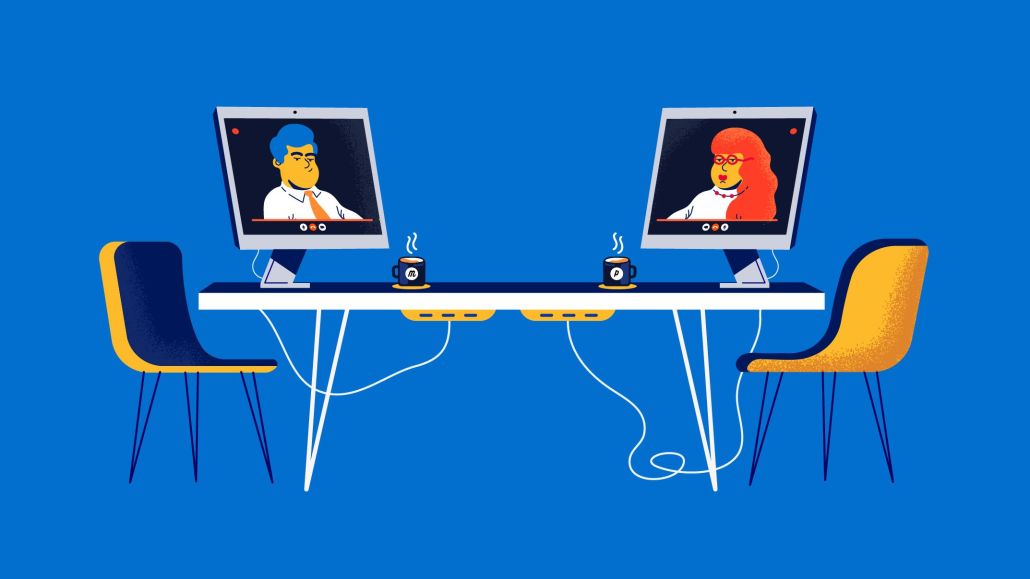 Ivy Liu
Future plc closed its Washington, D.C. office, where its B2B publications like SmartBrief and the former Dennis Publishing titles it acquired in 2021 were based, according to three Future employees.
The D.C. office on 13th Street NW closed at the end of December, the same time Future shuttered its Atlanta office, which Digiday reported on last week. Future is down to two offices in the U.S.: its U.S. headquarters in New York City and an office in Los Angeles.
"Like many businesses at the moment, we are reviewing our operating model, and part of our operating model is our location strategy," a Future plc spokesperson said in an email. In some locations, "moving to a hybrid model has meant that our office space is now too large for our employee footprint in that location and we have therefore taken the decision to move our teams to working fully remote in those areas," they added.
Two employees based out of Future's former D.C. office told Digiday that they had not heard of any layoffs as a result of the closures. The D.C.-based teams now work remotely.
Employees were informed of the office closures with a virtual meeting and a follow-up email, sent by Future COO Claire Blunt on Dec. 6, a copy of which was shared with Digiday by an employee.
The email reads, in part: "We are in quite a challenging and uncertain economic time, and in such times we must remain resilient and focused on a commercially sensible approach by identifying areas where we can deliver the most effective operation. One of these areas has been our location strategy and considerations around the usage of our offices, recruitment in the local market and overall expenditure. We have recognised that there is limited scale and scalability in the D.C. and Atlanta markets and we can no longer retain offices in those spaces."
Though Future encouraged employees to go into the office two to three days a week, the D.C. office was a "sparsely-used space for the most part… People were in the office less than that," said one employee, who asked to remain anonymous.
A second employee, who also spoke under the condition of anonymity, said that though they were going into the office only about once a month, they liked having the option of working from there. "I do miss the opportunity to go into the office sometimes and see people in person. Not knowing the next time that I might ever see coworkers in person is a little weird," they said.
Economic considerations
"It seems rational to assume that most companies are realizing that they have too much space, and they consolidate," said Doug Arthur, managing director at media research and advisory firm Huber Research Partners. "Everybody's worried about [the economic] slowdown, because interest rates are up…But when you're making a real estate decision, you're not making a short-term decision. You're making a long-term decision," he added.
"I can't imagine companies making real estate decisions because they think the economy is going to be soft in the second half of 2023. That doesn't make a lot of sense to me. I think it's more a function of the flex-work schedule, the ability of employees — and frankly the desire of employees — to work remotely," he said.
What the office closures mean for Future's U.S. ambitions
The reduction in Future's real estate footprint in the U.S. naturally leads to questions regarding the British company's ambitions to expand on this side of the pond with brands that include Marie Claire, Who What Wear, The Week and Kiplinger, among others.
However, the Future spokesperson denied that the real estate decisions signal a change to those plans.
"The specific needs of one location do not have an impact on our plans and focus on the U.S. If you look at our latest financial results, they are testament to our U.S. expansion. Our U.S. business continues to grow and comprise a greater share of Future's global revenue — going from 35% to 39% year-over-year," they said.
Future's U.S. business is an important driver of overall company revenue. In Future's 2022 earnings , the company achieved organic revenue growth of 7% in the U.S.; for comparison, the company's organic revenue in the U.K. declined by 1%. While that's down from 2021 revenue growth of 27% in the U.S., the U.S. brings in significantly more digital ad revenue than the U.K., at about $198.7 million (or £163.4 million) compared to about $82.42 million (or £67.8 million) in the U.K. (Future defines "organic growth" as "the like for like portfolio excluding acquisitions and disposals made during FY 2021 and FY 2022 and including the impact of closures and new launches at constant [foreign exchange] rates.")
However, Future's U.S. audience declined 13% year-over-year from November 2021 to 2022, according to Comscore data.
Future plans to "continue to assess new opportunities to expand our reach in North America," the spokesperson said.
Future is also investing in its senior leadership in the U.S. On Jan. 10, the company appointed two sales execs based out of the New York office: Ali Dib as head of agency strategy and Jeffrey Goldstein as head of programmatic.
Notably, Future CEO Zillah Byng-Thorne announced in September that she intended to step down by the end of this year. The company's board has appointed a global executive search firm to find Byng-Thorne's successor, according to Future's latest earnings report.