'Masters of our domain': Vox Media launches its own SSP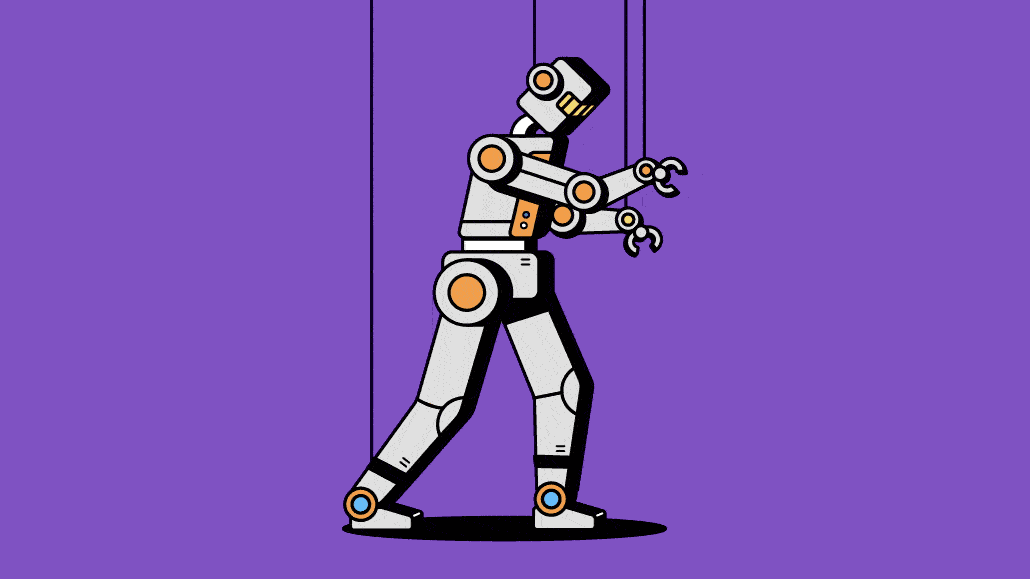 Ivy Liu
If you want something done right then do it yourself, as the saying goes — and at Vox Media that's truer than ever, as the company is moving to cut out a group of ad tech vendors that ostensibly take fees only to make the process of programmatic advertising less efficient.
But rather than embark on a mass cull of those vendors like other publishers, Vox is doing something else entirely.
It's launching its own supply-side platform — that ad tech publishers use (but don't tend to own) to maximize the worth of their impressions. To do this, the publisher's ad op execs use the tech to manage, sell and optimize available ad space for its Athena ad unit on its sites like SB Nation and The Verge as well as from the premium publishers that make up the national and local ad marketplace, Concert. The SSP is an extension of this marketplace.
Successful as Concert has been since it launched in 2016, most of the dollars spent there have come via direct deals i.e. not programmatic. Ad tech may be great for publishers selling inventory at scale but only if those formats are standardized. Anything that isn't standardized needs a bespoke SSP, which Vox is now taking advantage of. And in doing so took a risk that few publishers have made since the advent of programmatic.
"Owning our technology allows us to be masters of our domain," said AJ Frucci, svp of media revenue and head of Concert at Vox Media. "Having a non-standard ad product that's reliant on third-party technologies always puts our own product roadmap at risk."
Autonomy like this is more vital than ever for larger publishers — many of whom are trying to capitalize on the fact that marketers want to streamline the number of intermediaries handling their bids. The more this happens, the better it is for publishers.
Normally, a publisher like Vox puts their ads up for sale via multiple SSPs and in doing so ensures there is a lot of different exchange "paths" to bid and subsequently drive up the price for the same impression. Lucrative as this can be, it can also have an adverse effect. More SSPs also means more ways to take a cut out of the winning bid that would've otherwise gone to publishers — let alone more ways for audience data to inadvertently leak to those businesses.
Running its own SSP lets Vox's commercial team hurdle these issues without harming its ability to make money from multiple bids from the same impression — or at least it does for a valuable part of its inventory.
For now, Vox's SSP only sells the specific Athena ad format to marketers who bid specifically from The Trade Desk. So anyone who wants a different format or is using a demand-side platform other than The Trade Desk must continue doing so through other SSPs. Not that it will stay this way for too long. There are already plans to explore adding other formats over time, as well as introduce other demand-side platforms to compete for them.
Updates like these are to be expected. No publisher spends all that money building its own ad tech only to leave it stuck in first gear. Not when there are cheaper ways to sell specific ad formats to specific advertisers than a proprietary SSP.
"Our SSP is meant to build a more direct connection between a publisher-led marketplace and the advertisers that it serves at a time when most of the ecosystem is owned by third-party ad tech middlemen built to commoditize scale," said Frucci.
That's the thing with Vox's SSP. It's less about competing with other SSPs per se, and more about being able to exert more influence over how some of its most valuable inventory is sold. It doesn't have to use technology mandated by another business to get a deal over the line or pay a fee to guarantee more media dollars are spent on its impressions. Now, Vox can set more of those terms. Well, that's the plan. As ever in ad tech, the devil is in the detail. Namely, whether there will be enough marketers willing to listen to those terms in the first place.
On the one hand, that shouldn't be a problem if the positive reaction to the launch that has registered with Frucci is anything to go by.
On the other hand, he still has to turn that reaction into dollars — no small feat in an SSP space that's as crowded as it is undifferentiated. An exclusive ad unit won't be enough to stand out here. Then again, this was never Vox's ace in the hole. The SSP's real selling point is more fundamental.
"The reason private marketplace deals overtook buys made in the open exchange last year was because buyers want quality — they want to know what they're buying," said Frucci. "To be able to do that with a creative that's much more impactful than what is largely available in programmatic pipes is powerful."
These aren't new sound bites. Premium publishers have been urging marketers to take greater care of what they buy for several years. For various reasons, marketers weren't able heed those concerns. They are now. They're getting organized on preparing for tracking and profiling people without third-party cookies and the most scalable thing they can test currently are audiences curated by publishers. Its why Vox's first-party data solution, Forte, will integrate alongside Unified ID 2.0 within the Concert SSP.
Chances are Vox's SSP isn't a trend. There aren't many publishers who could stand up an operation like this. SSP CEOs can breathe easy.
"I think ever since the rhetoric of murkiness and issues of transparency were raised by advertisers, some disintermediation was always inevitable," said Dan Larden, head of U.K. at digital media consultancy TPA. "But I can only see positives coming from it — as there is a need for the buy and sell-side to show their value for money more than ever. SSPs have been really smart in the way they have built demand-side services and products for the demand side i.e. curated marketplaces and DSPs have upped their game in connecting better to inventory that every buyer wants."