The Trade Desk attempts to woo advertisers at CES with 'Galileo' — a bid to chart the 'Open Internet' without cookies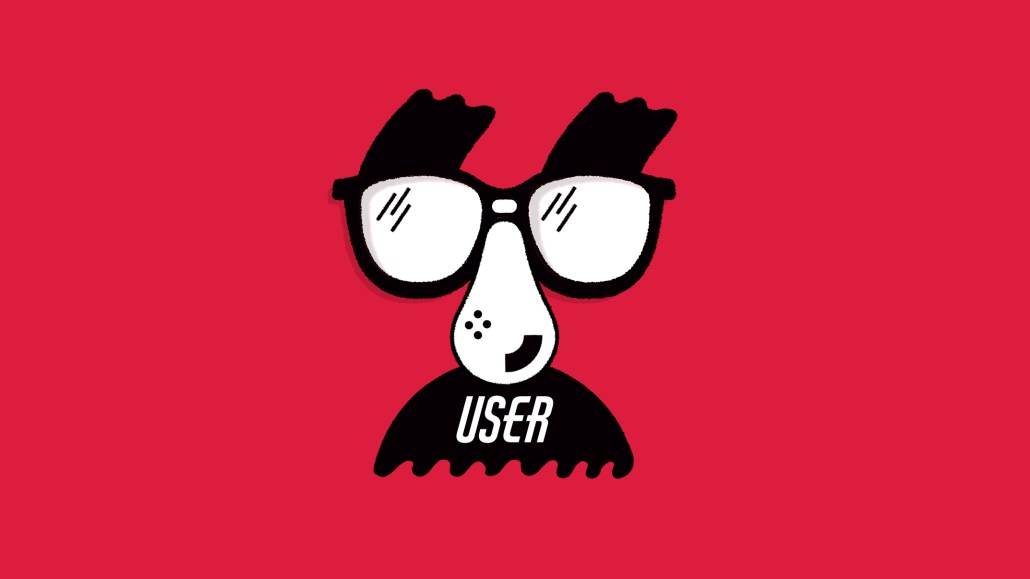 Ivy Liu
CES is a gadgetry showcase but adland's digerati has also decamped to Las Vegas this week where The Trade Desk will trumpet its "Galileo" offering, a strategic lynchpin to its prolonged rollout of Unified ID 2.0.
At its core, Galileo is an advertiser-focused offering engineered by The Trade Desk that aims to help brands chart the internet without traditional targeting tools such as third-party cookies via its platform.
The demand-side platform proposes that advertisers upload their first-party data to Galileo to target their desired audiences on "the open internet" with Unified ID 2.0, or "UID2," serving as the fulcrum of the offering.
Galileo appears to be a tonic to the mounting headaches of advertisers concerned as to how they can maintain their online audience targeting after Google Chrome retires its use of third-party cookies next year.
In theory, such convenience will attract advertisers in sufficient numbers that publishers, a key constituency in the Galileo audience-matching proposal, will find UID2 compelling but some still require convincing.
What is Galileo, and how does it work?
A key selling point of Galileo, which helps advertisers match their first-party data with comparable datasets elsewhere on the internet, is that it helps ease the headaches involved with matching different audience types using different technologies . This is because it offers " direct onboarding integrations " with all major customer relationship management (CRM), customer data platforms (CDP), plus data and clean room providers.
The Trade Desk's chief strategy officer, Samantha Jacobson detailed how it aims to assuage advertisers' fragmentation concerns after the sun sets on third-party cookies. This is because Galileo has direct integrations with CRM, CDP, and cleanroom providers, including Adobe, Amazon Web Services, Habu, InfoSum, LiveRamp, Salesforce, and Snowflake.
UID2, one of a host of different 'audience IDs' supported by Galileo, and is at the core of the latest offering given that it uses email addresses submitted by audience members use to register with media outlets.
Publishers can then use hashed versions of these email addresses to generate a UID2 which is then used to cross-reference with advertisers' email data, which is similarly hashed, to identify mutually-relevant audiences. From here, media traders can start negotiating deals.
Buyers love it, but publishers …
In recent weeks and months, The Trade Desk has won over some of the industry's largest broadcasters to UID2 with Disney and Paramount agreeing to use the audience matching tool, but others (particularly legacy publishers) are not as easily convinced.
More than 50 North American media owners have gone live with UID2, opening up their advertisers to an addressable base of more than 3 billion devices using this targeting methodology, according to The Trade Desk, which has previously said it is working with Vox and The Washington Post.
UID2 has received buy-in from the industry's buy-side — a constituency where star names such as Procter & Gamble have given UID2 their approval — meaning adoption of Galileo would, on the fact of things, appear to be a no-brainer.
There are very few ecosystems that are large enough to be walled gardens on their own
However, some are reticent about feeding their first-party to an industry-wide solution that could potentially drive ad spend away from their coffers, and onto the long tail of the internet. Although, speaking with Digiday, Jacobson countered this assertion, adding that involvement with UID2 did not require participation in "some sort of co-op where they're contributing their data for use by others."
She further emphasized the collective "open internet" ethos whereby smaller companies battle Big Tech for ad spend . Jacobson added, "There are very few ecosystems that are large enough to be walled gardens on their own… I certainly don't know of a journalistic outlet that is large enough to be able to maintain a separate line item on an advertiser's budget."
'Everyone is trying to hedge their bets'
Representatives of publisher-focused trade orgs, including the Association of Online Publishers, Digital Content Next, and Prebid.org, were unable to respond to Digiday's inquiries over their members' attitudes UID2 by press time.
The past 18-month period has seen The Trade Desk attempt to (effectively) hand over the governorship UID2, only to be rebutted by the leadership of such trade orgs — such is the politicking that is taking place in the industry as the erosion of traditional targeting efforts continues.
However, a senior source at a large publisher noted while The Trade Desk's efforts to lobby this constituency have been met positively in recent weeks, such players often have diverging motivations.
"Everyone is trying to hedge their bets," added the source, who requested anonymity as they were not cleared to speak with press. "There's a lot of mixed feelings about UID2, and part of that is the desire to have more direct business with advertisers… but at the same time, The Trade Desk is a significant player."
It's still the Wild West in terms of all things identity
Meanwhile, Ratko Vidakovic, founder of consultancy outfit AdProfs, noted how "the publisher-side is the crucial component" if Galileo's rollout is to find success, as UID2s represent a crucial part of its audience matching proposal.
"Without it, the whole scheme falls apart," he noted, adding, "I think the fact that Google Chrome delayed third-party depreciation by a year or two didn't do UID2, or any other deterministic ID solution, any favors [in terms of adoption]… I think it's removed any urgency from a lot of publishers' efforts to implement logged-in user strategies."
Speaking separately, Ameet Shah a partner at Prohaska Consulting, noted the urgency required, even if many in the publishing sector have pressing concerns over how to deploy resources in the mouth of a prolonged economic downturn .
"I think publishers need to experiment and determine what's best for them," he added, "it's still the Wild West in terms of all things identity… it's unknown if things like Seller-Defined Audiences will get any traction, I think many will have to experiment with as many identity partners as they can."
Lurking competition
Reaction to Galileo at CES is likely to represent a critical milestone in how The Trade Desk's 2023 playbook will develop with sources telling Digiday the DSP's pitch will face competition from commercial foes and regulators alike.
Several publisher-side sources told Digiday that Amazon, arguably the most ascendant player in the advertising landscape , has been courting media players for meetings over the next few days in Las Vegas. Similarly, Google (whose PAIR initiative was likened to Galileo by several sources) has been lobbying for advertisers' attention in recent weeks.
However, Galileo and UID2's biggest challenge is arguably present further afield, as data protection authorities increasingly bare their teeth, especially in the EU. For example, ahead of CES' official opening, Meta received a significant body blow in the guise of a €400 million fine (that's close to $425 million) from Coimisiún um Chosaint Sonraí – Ireland's Data Protection Commission which effectively polices GDPR compliance by the industry's Big Tech players.
Some wonder if such a ruling could have a domino effect on independent ad tech providers – after all, privacy concerns have impacted UID2's EU rollout — with the ruling likely to underpin any such pitches in this year's CES conference halls.